Advisory and Governing council
| Sr.No. | Name | DESIGNATION | ORGANIZATION |
| --- | --- | --- | --- |
| 1 | Prof. Arun K. Bajoria | Director & President (Operations) | J. K. Industries Ltd. |
| 2 | Prof. Sanjay Deshpande | Senior Vice President | Fresenius Kabi India Pvt. Ltd. |
| 3 | Mr. Sanjay Bohra | Group Chief Executive Officer | Force Motors |
| 4 | Mr. Arvind Goel | MD & CEO | TACO (TATA) Group |
| 5 | Mr. Rajiv Kapoor | Independent Non Executive Director | Rico Auto Industries |
| 6 | Prof. Kishan Sharma | Professional | National Anchor |
| 7 | Mr. Shirish Kotecha | President | Achal Industries |
| 8 | Prof. M. K. Bharadwaj | Chairman-Board of Studies & Farmer President | Institute of Materials Management |
| 9 | Dr. S. K. Dubey | Reader | Faculty of Management Studies |
| 10 | Bramha Kumari Saritaben Rathi | Chief Mentor | Brahma Kumaris |
| 11 | Dr. V. Rangraj | Founder Chairman Director | USIIC |
| 12 | Prof. Raju Chandrsekaran | Professor | Innovation Counsulting & Research |
| 13 | Prof. D. P. Sinha | Visiting Faculty | Visiting Faculty |
| 14 | Prof. Dr. Vinod Shah | Chairman | Janseva Foundation |
| 15 | Dr. Madhusudan Jhamwar | President | Jhamwar Eye Foundation |
| 16 | Mr. Bharat K. Shah | Chairman & Managing Director | Suyog Dept. Corp. Pvt. Ltd., Pune |
| 17 | Mr. Chandrakant Salunkhe | Founder President | SME Chamber of India |
| 18 | Prof. Anand Sankeshwar | Managing Director | Vijayanand Printers Ltd. |
| 19 | Prof. Vishal Chordiya | Director (Strategy & Marketing) | Praveen Masalewale Ltd. (Suhana Masala) |
| 20 | Architect Mayank K. Barjatya | Founder & CEO | Vastuworld Inc. |
| 21 | Prof. J. K. Sharma | Director (Projects) Till 2015 | NHPC Ltd |
| 22 | Prof. Dr. B. K. Saha | Director - QAD | Gharda Chemicals Ltd., Dombivli |
| 23 | Prof. R. S. Katoch (Librarian) | HR (Retd) | SJVN Ltd. |
| 24 | Prof. Sanjay M. Deshpande | Director & Jt. M.D | Sanjeevani Developers (DSK Group) |
| 25 | Prof. Kamal Singh | Director - CMD | All India Management Association |
| 26 | Prof. Prakash L. Jain | Director | Virgo Services Pvt. Ltd. |
| 27 | Dr. Rekha Prasad | Professor | Faculty of Management Studies |
| 28 | Prof. Pradip V. Watve | Head of Foundry Operations | KSB Pumps Ltd. |
| 29 | Prof. R. C. Mangal | Sr. Vice President (Sales & Mkt.) Truck & Bus | Division |
| 30 | Major General (Retd.) G. K. Nischol | Director | New Delhi Institution & Mgmt. |
| 31 | Prof. Dr. G. C. Banik | Chief General Manager | Videsh Sanchar Nigam Ltd. |
| 32 | Prof. S. N. Surkund | Retd Prof., (Member of P R Council of India) | P R Council of India |
| 33 | Prof. Jayant A. Deshpande | Chief Executive Officer | Sanjeevani Hospital |
| 34 | Prof. Dr. Ashok Pagariya | CA | M/s. Ashokkumar N. Pagariya & Co. |
| 35 | Prof. Dattatray Vetal | Vice President | Suzlon Energy Ltd, KOEL |
| 36 | Prof. Dr. Sachin Lodha | Scientist | Tata Research Dept. & Design Centre |
| 37 | Prof. Arun Khinvasara | Managing Director | Sufalam Engg. Co |
| 38 | Prof. Kamal Kishore Tapariya | Advisor to Chairman | Vadraj Cement Ltd |
| 39 | Mr. Shamsingh Pardeshi | Deputy Manager | Force Motors Ltd. |
| 40 | Prof. Dr. Neeta Baporikar | Doctorate Guide | Savitribai Phule Pune University (SPPU) |
| 41 | Prof. Maya Sethia | Professor | St. Xavier College, Surat |
| 42 | Prof. Vivek Sawant | Managing Director | Maharashtra Knowledge Group Ltd |
| 43 | Prof. Archana Vasulkar | Manager | Centrum Direct Ltd. |
| 44 | Prof. Hemant Rathi | Chairman | Empire Spices & Foods Ltd. |
| 45 | Prof. Devendra P. Lingojwar | CEO | ATG Biosystems |
| 46 | Prof Ramesh Babu | Senior Faculty, Dept of Commerce | SSRJ College, Khammam |
| 47 | Prof. Dr. Jagathy Raj V. P. | Professor | Cochin University of Science & Technology |
| 48 | Dr. Sukrut Thipse | Assistant Director | ARAI |
| 49 | Prof. V. K. Vaishnav | Sr. Manager (Materials) | Gujarat Narmada Valley Fertilizers |
| 50 | Mr. Nitin Kothari | Divisional Manager | Force Motors Ltd. |
| 51 | Mr. D. K. Bakshi | Chief Mentor & CEO | Global Talent Company Ltd. |
| 52 | Ms. Manali Sankla | Officer - Sales | The Times of India Group |
| 53 | Mr. Sumir Jadhav | Executive Finance | Maersk India |
| 54 | Mr. Rajendra Bharate | CEO & MD | Concepts Clearing Co.Pvt.Ltd. |
| 55 | Mr.Ravi Birje | Proprietor | B.B.Tek Inc |
| 56 | Mr.Janardan Jha | Academic Mentor | Pristine Skill Power Pvt Ltd |
| 57 | Dr. V. Rangraj | Advisor, ( New Projects & External Relations) | Aditya Birla Group |
| 58 | Mr. Shashank Ghatpande | IT & Management Consultant | The Institution of Management Div Pune |
| 59 | Mr.Ravi Sankalp | Chairman & Managing Director | Raviraj Group |
| 60 | Mr. Anand M. Aashay | Visiting Faculty | Seamedu School of Pro-Expressionism |
| 61 | Mr. Shubhash Chuttar | Managing Partner | Sharyu Precision / Assoc.Manufacturing Ltd. |
| 62 | Mr.Ashok Kumar Srivastava | Management Consultant | Freelancer |
| 63 | Mr. Sunilbhai Shah | Founder & Director | Vision Enterprises |
| 64 | Mr. Upendra V. Dingankar | Manager | Tourism Enterprises |
| 65 | Mr. Chakor Gandhi | Hon. Trustee | HND Hostel |
| 66 | Prof. V. Vijay Anand | Professor | Sastra University Procurement(Corporate) |
| 67 | Mr. Vikas Bajaj | President & Director (Asian & International Business Head) | UNO MINDA, NK MINDA Group |
| 68 | Mr. Virendra J. Redkar | Proprietor | Viraj Indusrties |
| 69 | Mr. Dinkar Shiledar | Chief Executive | Monarch Advertising |
| 70 | Mr. Kamal Singh | Executive Director | UN Global Compact India |
| 71 | Mr. Girish Pal Singh Sambyal | Director | Havmor Corp |
| 72 | Mr. Pradeep Gajanana Niphadkar | Poet | Kavyadeep Magazine |
| 73 | Mr. Ritesh Agarwal | Founder | Agarwal Classes |
| 74 | Mr. Navneet Mandhane | Founder | Ambition's classes |
| 75 | Mr. Vipul Mehta | MD | Kareer krafters India Pvt Ltd |
| 76 | Dr. Kavita Nalwa | Founder | Yobics |
| 77 | CA Dr. Vardhman L Jain | Sr. Partner | V L Jain & Co CAs Pune |
| 78 | Mr. Suresh A Bhosle | AGM | State Bank of India |
| 79 | Mr. Vilas Rathod | Chairman | Vardhaman Jain Pratishthan |
| 80 | Mr. Deepak Toshniwal | CEO | Deesha Foods |
| 81 | Dr. Lalatendu Sahoo | Asst Professor | Birla Global University, Bhubaneswar |
| 82 | Mr. Umesh Jayantilal Trivedi | Managing Partner | NuLife Pharmaceuticals |
| 83 | Mrs. Leena Shirish Bokil | Science Communities | IETE, Pune |
| 84 | Hon'ble Dyaneshwar Mulay | Former Secretary | Ministry of External Affairs Govt. of India New Delhi |
| 85 | Shri. Prabhjot Bedi | Founder | Eclat Hospitality |
| 86 | Mr. Rahul Jain | Director | Innoserv |
| 87 | Dr. Rekha R. Gour | Scientific Assistant | Tata Memorial Centre, ACTREC |
| 88 | Mr. Sachin Itkar | Founder of Arise & Awake Foundation | Sr. Programme Advisor (Strategic Foresight Group) |
| 89 | Shri. Swapnil S. Joshi | Founder Director & CEO | Cell Beans Healthcare Information Pvt. Ltd. |
| 90 | Shri. Vardhaman Pungaliya | Interior & Decorators | Ravindra Furniture |
| 91 | Mr. Vivek Pawar | Director | VIVZ Finishing School |
| 92 | Dr. Dhaval Mody | Lead. College Wellbeing | Roundglass |
| 93 | Dr. Jitendra Joshi | MD & Group Chairman | Abhi Group of Companies |
| 94 | Hon'ble Shri. Neeraj Kapoor | Director | Centre for Management Development (AIMA) |
| 95 | Shri. Vishnu Manohar | Most Admired Chef | Vishnuji ki Rasoi Pune |
| 96 | Bk Sujathaben Rathi | Brahma Kumari | Global Hospital & Research Centre |
| 97 | Dr. Shailesh Gujar | Journalist | Self Employed |
| 98 | Lion Vijay Bhandari ji | Managing Director | B. J. Bhandari papers Private Limited |
| 99 | Shri. Hukmichand ji Chordia | Founder & Chairman | Pravin Masalewale |
| 100 | Shri. Shyam G. Agarwal ji | Founder & Chairman | Aaj Ka Anand Papers Limited |
| 101 | Dr. Ajay Rana | Advisor | Amity University |
| 102 | Ms. Prachi Deshpande | Stree Management Consultant | Goodbye Stress |
| 103 | Dr. Anupam Bhatnagar | Visiting Faculty & Mentor | EDI Ahmedabad & Nirma University |
| 104 | Shri. Minocher Patel | Founder Director | Ecole Solitaire |
| 105 | Shri. Vishwesh Kulkarni | Founder president | Yashaswi Group |
| 106 | Mr. Vipul Mehta | Managing Director | Kareer Krafters India Pvt. Ltd. |
| 107 | Prof. Dr. Lalita Bijraj Jogad | Renowned Social & Religious leader | Former Principal, Mumbai |
| 108 | Dr. Brahim Gacem | CEO | Geneva Business School |
| 109 | Shri. Dalpat Bhandari | Partner | Providence Global Business School, |
| 110 | Dr. Nemichand Chhajed | Doctor | Dr. Chhajed Medical Center, |
| 111 | Mr. Rakesh Ranjan | Managing Director | GTCS Global |
| 112 | Mr. Ram Bangad | Founder President | Raktache Nate Charitable Trust |
| 113 | Mr. Ravi Jangra | Deputy Director – | Centre for Management Development (CMD) |
| 114 | Shri.Ravish Roshan | Executive Director | Centre for Education Growth and Research" |
| 115 | Shri. Vipul J. Kasar | Managing Director | Frontier Robotics & Automation Pvt. Ltd., |
| 116 | Mr. Ram Bangad | Founder President | Raktache Nate Charitable Trust |
| 117 | Dr. Dileep Dhing | Director- | ICPSR |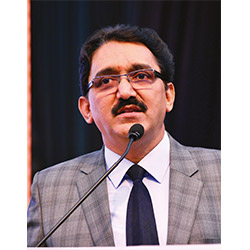 Prof. Dr. Sanjay B. Chordiya, Founder President and Chairman of Suryadatta Education Foundation, is a senior management professional, a passionate educationist and a philanthropist. Along with a degree in Mechanical Engineering from the Government College of Engineering Pune, (COEP) Dr. Chordiya also completed his Masters in Marketing Management, Materials Management, Industrial Management, Operations Management, Human Resources Management and a Doctorate in Environmental Science.
Prof. Dr. Sanjay B. Chordiya has served the industry in various capacities. He was the Chairman of the SME Chamber of Commerce, Pune Chapter and as a member of Telephone Advisory Committee, Pune and also of the prestigious committee formed by the Ministry of Steel & Industries, GOI for raw material planning in the Automobile industry. He is also a promoter member of EPSI, Delhi.
He is a Fellow of the All India Management Association (AIMA), Institution of Engineers and the Indian Institution of Production Engineers. He is a Chartered Engineer and Educationist .He has visited many globally renowned universities for International Visitor Leadership Program across US and Exploring Best Practices in Higher Education such as University of Paris 1, Harvard, MIT, Boston, Stanford, California State, The George Washington, Maryland University Israel, Mascow etc.
He has been honored with numerous awards for his invaluable contribution to Excellence in Education, Spiritual, Social and World Peace activities. He has also been honored with the "Times Men of the Year" Pune 2018. He has recently been awarded the Fellow Membership of Centre for Education Growth & Research at the hands of AICTE Member Secretary.
---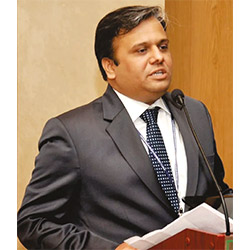 Dr. Shailesh Kasande is the CEO and Group Director, Suryadatta Group of Institutes. He is a Professor in Marketing Management, Research Methodology, Operations & Supply Chain, Business Analytics & Corporate Strategy. Dr. Shailesh is a PhD guide with over two decades of experience in academics and has contributed to all aspects of the academic ecosystem as a teacher, evaluator, researcher, trainer, academic administrator and institution builder.
He is the CEO and Group Director, Suryadatta Group of Institutes. He is a Professor in Marketing Management, Research Methodology, Operations & Supply Chain, Business Analytics & Corporate Strategy. Dr. Shailesh is a PhD guide with over two decades of experience in academics and has contributed to all aspects of the academic ecosystem as a teacher, evaluator, researcher, trainer, academic administrator and institution builder.
He has conceptualized the Programme curriculum of MBA and other programmes as per the Choice Based Credit System (CBCS) at the University of Pune in AY 2012 / 2013 and later in 2019. He was the Co-convener of the CII Pune Zonal Council Industry Institute Interface (I3) Panel Member of the CII Industry Institute Interface (I3) Panel at the Western Region Council, Member of the CII Pune HR – IR Panel, Member of Organizing Committee of MCCIA SkillCon. He is a speaker at various industry forums. He has setup institutes of learning and new academic programmes within India and Abroad in collaboration with local as well as overseas academic bodies and industry.
He has a Bachelor's degree in Mechanical Engineering, MBA in Marketing and PhD in CRM. He also has completed the PG Diploma in Total Quality Management and Advanced Diploma in Enterprise Java Computing. He is a Sun Certified Java Professional.
---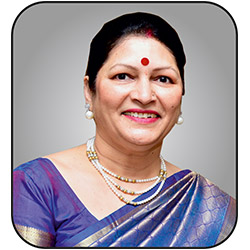 Mrs. Sushama Chordiya, Vice President & Secretary of the Suryadatta Education Foundation, has a vision of building a world class centre of excellence of learning at Surydatta.
An Arts Graduate with Computers Diploma, she heads the administration & finance departments, heads the cultural activities cell and is the chief mentor at Suryadatta. She works closely with the head of departments in guiding the students. Her passion and dedication makes her the most popular mentor amongst the students, especially the outstation students.
She is a member of various social as well as charitable organisations including YWCA Activity centre, International Centre Goa etc. She has organised various edu-socio events and activities at Suryadatta such as Computer literacy programs, Cleanliness rallies, Polio eradication camps, aids awareness rally, health camps, English literacy programs etc.
---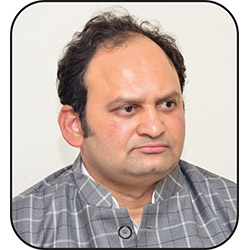 Mr. Sachin Itkar is Advisory Board member of Suryadatta and Senior Program Advisor with the Strategic Foresight Group. He also works closely with the Alliance for US-India Business (AUSIB) and is the founder of 'Arise and Awake Foundation', which seeks to improve the quality of education in rural Maharashtra. Apart from this, Sachin is a guest faculty for pharmacy and healthcare management programs in a number of universities in India and abroad
Sachin comes to SFG with twelve years of industry experience, during which time he secured five patents in the area of pharmaceutical technology under his name. He is a pharmacist by training and has a post graduate degree in management studies.
Sachin has spoken at various forums (national and international) on topics including the World Trade Organization (WTO), intellectual property rights, drug regulations, clinical trials management and issues and concerns of the pharmaceutical industry. He is the recipient of several prestigious awards and has published several articles.
---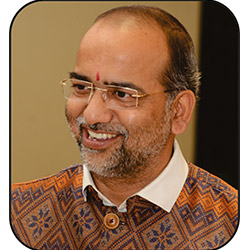 Dr. Datta Kohinkar is advisory board member of Suryadatta and Chairman of Vipassana Centre - Pune. His journey with Yoga started when he joined yoga classes under the guidance of Dr. Kshitija in 2000. For two decades Datta Kohinkar Patil has selflessly contributed immensely to the physical and mental health of people and changed their lives forever all over through his Camps, free lectures, his writing and articles that have appeared in leading newspapers of Maharashtra.
Many local governing bodies in cities such as Pune Municipal Corporation have extended great co–operation and encouraged their employees to attend Vipassana courses. Personnel from IAS, Police Departments, Electricity Boards and Defense forces have benefitted from these courses. Private industrial organizations such as Mahendra, Thermax etc. regularly send their employees for Vipassana courses.
---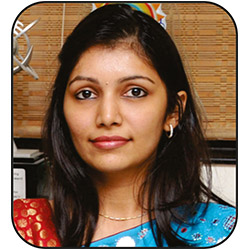 Prof. Snehal Navalakha Completed her B.E. from Pune University in First Class, She is also completed PGDFT, PGDBM (HR), MBS (Production), MBS (Finance), MMM and MBA from Savitribai Phule Pune Unversity (SPPU).
She has about 11 years of teaching various courses in Marketing, Finance and Production Subjects.
She plays a very important role of a mentor & counselor for students. She is also the back bone for all co-curricular and extra-curricular activities. She heads various Academic Clubs and Committees for holistic development of the students.
---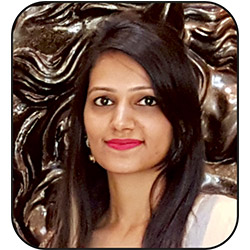 Dr. Kimaya is an MD in Homeopathy from DS Homeopathic Medical College, Pune. She has completed her MBA in Health Care Management & Post Graduate Diploma in Emergency Medicine and is committed towards the complete care of patients by providing them with the best medical services. She is confident and capable of accepting every responsibility towards her patients health and well being.
She is having 7 years of Industry Experience & over 3 years Teaching Experience and also having Personal OPD from 2012 till now. She has conducted numerous health checkup camps and participated in social causes across Maharashtra.
---
Siddhant Sanjay Chordiya, presently working as Executive Digital Officer, Director Corporate Relations & Admissions. He has completed his B.E. Civil and MBA in HRM from Savitribai Phule Pune University.
He is pursuing second Masters Degree in Financial Management from SPPU. He is also pursuing Diploma in Animation from Harvard University, USA, and Diploma in Event Management from KKSU. Simultaneously preparing for his Doctorate PhD in Fintech & involved in various social projects and Organization Development Activities, International Affiliation, Collaboration and working on various Startups.
---
Prof. Sunil Dhadiwal is a Gold Medalist Engineer and MBA in Marketing from a reputed B-School in Pune. He has a rich experience of over 25 years in Chemical and Automotive industry at middle management and senior management positions.
He was Sr. General Manager at Force Motors Limited, where he has worked as Head of Department for SUVs, Commercial vehicles & Agricultural Tractors in Sales & Marketing departments. He has worked at strategic positions and has headed Business Process Reengineering activity at Force Motors Ltd. He has also headed Exports for MAN Force Trucks Pvt. Ltd. He has travelled extensively to all geographies in India and various countries internationally for his work.
He teaches strategic management, Sales & Marketing, Rural & Agri Business Management related subjects and is a mentor to students. He has conducted Faculty Development Programs (FDP) and Management Development Programs (MDPs) for various organisations.
---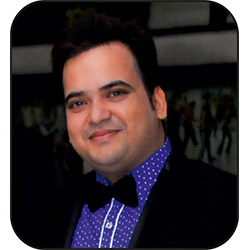 Mr. Akshit Kushal is a senior faculty in Marketing Management and heads the Student Outreach function at Suryadatta Group of Institutes. A post graduate in Commerce, he holds a PGDM in Marketing + International Business and over 9 years of rich experience in the area of Marketing.
His areas of expertise include Media & Advertising, Digital Business, Sales & Marketing. He is a certified administrator for International Baccalaureate. He is an active member of the Suryadatta Global Youth Chamber of Commerce & Industry. He heads various events, academic cells and clubs at Suryadatta and is a mentor & guide to students.
He is in a perfect position to be a friend, philosopher and guide for the students. Suryans remember him for the warmth that he extends to them while resolving their issues.
---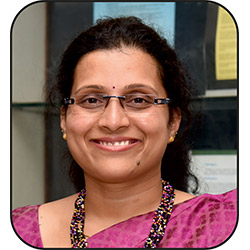 Dr. Pratiksha Wable is an experienced Professor with a demonstrated history of working in the management education & pharmaceutical industry, Dr Pratiksha Wable, spearheads the academic affairs in the capacity of Dean (Academics) at Surydatta Group of Institutes. Being the Pharma graduate with MBA in marketing & PhD in Pharmaceutical Marketing, she is a passionate teacher, coach & mentor at the core.
Dr. Pratiksha has over 14 years of full-time teaching experience across varied subjects like Marketing Management, Sales & Negotiation, Business Research & Analytics. She is a Dale Carnegie® Certified Instructor.
She has developed MOOC on GOOGLE Classroom on SWAYAM platform through National Resource Centre (NRC), UGC-HRDC Sant Gadge Baba Amravati University, Amravati, Maharashtra. She is also the member of Joint Curriculum Revision Committee for the MBA programme 2019 of SPPU. She is also a member of NIPM Pune Chapter.
---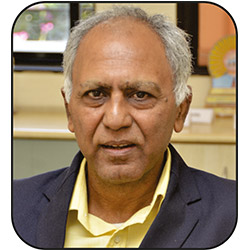 Dr. Hemendra Singh Completed hi BE Mechanical from COEP, PGDM from IIM Banglore and went on to do his PhD from Pune University. He has over 37 years of experience in Industry & Academics. His rich and varied background industries companies like Bharat forge, Kinetic Lease & Finance ltd. and 5 M consultants.
His area of specialization is Marketing and Energy & Power. He teaches various courses meant for MBA students such as Marketing customer, Relationship Management & Entrepreneurship. He also coordinate for placements in National & Multinational Companies
---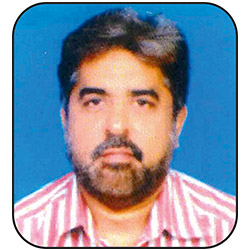 Dr. Abbas Lokhandwala has over 3 decades of academic & Research experiences. He has published 30 research paper & authored 13 Research Books. He has presented 58 Paper in International & National & state level conferences and seminar. he has win awarded best teachers by PMC, NCERT & commonwealth vocational university. 9 students have been awarded PhD under his guidance's. His core teaching areas are business administration, Accountancy & Cost and works Accountancy.
---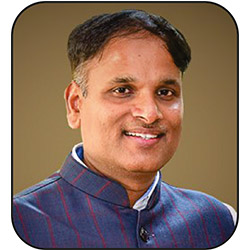 Prof. Ajit Shinde is a master degree holder in interior designing and persuing his PHD. He is having industrial experience of 19 years and teaching experience of 18 years. He can teach almost all the subjects in design field. He is a member of Indian institute of interior designers.
He believes that creativity and aesthetic sense of designing various spaces keeping in mind different trends and requirements is a need of ideal designing.
He ensure that college life here would be a memorable experience of lifetime.
---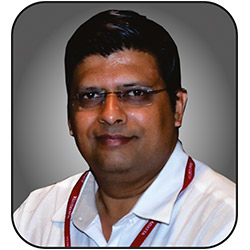 Mr. Mandar Diwane is a Interior Designer with 19 years of professional experience & over 16 years of teaching experience. His teaching subjects are Interior Design, Interior Construction, Interior Graphics, Theory of Materials.
He believes in innovative teaching methods and quality education coupled with imaginative activities. He has been appointed as Controller for MSBTE Exams for the past 5 years, Question paper setter for Interior Design and Interior construction subjects.
---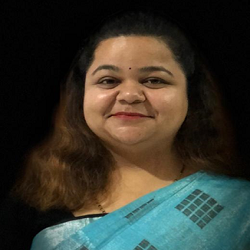 Mrs Monika Akshay Karve is an expert Academician. She has over 6 years of full time academic experience, and 1 year of industry experience with reputed Indian Corporate Houses. Her other teaching interests are Womens wear, Fashion Studies, History of Fashion. She has a Masters in the area of Fashion Design with a specialization in Masters in Fashion Design from Rashtrasant Tukdoji Maharaj Nagpur University, Nagpur, Maharashtra and a Bachelors in the area of Fashion Design with a specialization in Bachelors in Design- Fashion from National Institute of Fashion Technology (NIFT) University, Mumbai, Maharshtra. She is a University Gold medallist for securing the highest marks in any Post Graduate Course at Nagpur University. She is a member of BOARD OF STUDIES, at Savitribai Phule Pune University. She has personal interests in Fashion Styling, Designing, Cooking and travelling.
---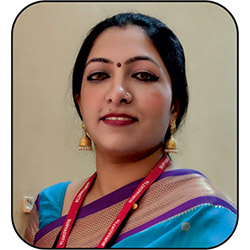 Mrs. Nutan Jadhav Completed her B.Sc. in Agriculture followed by PGDBA from Symbiosis and MBA in HR from SSPU. But she found her true calling in event management. She completed her certificate in event management and now has 12 years of experience in the field. With her Natural Flair and by vivacity, she has organized various events successfully. She is a natural teacher and under her tutelage many students have been trained for a successful career in the growing field of event management.
---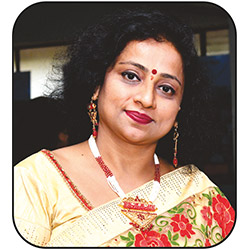 Mrs. Kiran Rao Comes with 25 years of experience in the field of education she is an alumni of BHU from where she completed her B.Com & then went on to do her M.Com from SPPU. Along with academics, she has been a keen participant in Athletic, Sports, Dramatics, Debate, Scouts & Guides etc. She is a source of inspiration to the staff & students and believes in leading by example.
Mrs. Kiran is also the president nominee of Rotary Club Pune Sports city. She has been awarded from the President of India Hon'ble Shri Ventaktraman for being the Best NCC Cadet.
---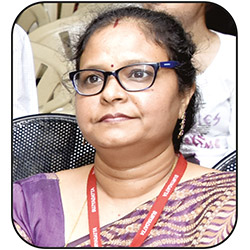 Mrs. Vandana is in profession of teaching for about 21 year. She has vast teaching experience from nursery to post graduate students. She has completed her post-graduation and M. Phil. in English literature from Guru Ghasidas University Chhattisgarh. She has done her B. Ed. From Savitribai Phule Pune University.
Vandana is dedicated, resourceful and goal-driven professional educator with a solid commitment to the social and academic growth and development of every child in Suryadatta Junior College.
She has passion to make the change in the attitude of the students by guiding and mentoring them to focus more on study. She always supports to encompassing values in the students to build strong foundation for their future.
---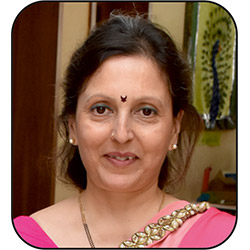 Mrs. Sheila Oka has traveled extensively all over the world and has been educated in some of the best institutions. With an extensive background in developing and implementation of varied curricula she is a seasoned administrator and educator. She holds a postgraduate degree in history and has done MBA HR.
Her Strength lies in being a successful leader and mentor. She is a creative thinker, problem solver and a long range planner. With almost 24 years of teaching experience she has always taken the initiatives for holistic growth and developments of her students.
Rules and Regulations for SGI Students
The Suryadatta Group of Institutions through experience has founded certain norms and rules for the students. These rules are mandatory to maintain the high quality of standard and discipline in the School / College / Institute.
Admission:
· Admission will be strictly as per the norms laid down by the competent authorities.
· Application form is to be filled in by the candidate in his / her own handwriting using ballpoint pen and countersigned as surety by the parents / guardians.
· It will be the responsibility of the candidate / parents to submit proper documents on the stipulated date.
· Any attempt to submit false documents, will lead to cancellation of the admission by the competent authorities of the Institute / College. If required / deemed fit, even criminal proceedings may be initiated by the management.
· Mark sheet and School leaving / College leaving certificate of Class X / Class XII and Graduation (wherever applicable) will have to be submitted in original. Attested Xerox / Photocopies of other certificates will be acceptable.
· Selected candidates will have to join the Institute / College on the stipulated date.
· Management reserves the right or refusal to admission.
· All Admissions are confirmed subject to the candidate fulfilling all the prescribed eligibility criteria as decided by the competent authorities and payment of requisite fees.
· Fulfilling the eligibility criteria in itself does not assure admission to a course. The final decision to admit rest with the Institute / College.
Fees:
· Fees once paid will not be refundable under any circumstances.
· Fees is payable by Cash / D.D. / Bank Transfer / Card Swipe only.
· Full fees are to be paid before joining the Institute. Once registration for admission is done, change of course / transfer / cancellation will not be allowed under any circumstances.
· Once admission is confirmed and course has commenced, you are liable to pay the entire course fee as per the schedule given to you. In case of delay, late fees as applicable, shall be charged.
· On request for cancellation of admission, you are liable to pay the entire course fees.
· In case of transfer of course (before 2 months from commencement of course), you will have to bear the charges of Rs. 10,000/-. Decision of the respective Directors will be final in this regard.

Attendance:
· You are expected to attend all the classes regularly.
· You have to attend all the program, seminars and events conducted by the College / Institute.
· 90 % attendance is mandatory. 10 % is exempted to meet exigencies. If 80 % attendance is not achieved at the semester / term end, you will not be permitted to appear for the examination.
· Attending all the seminars, group-discussions, visits, work-shops, presentations, guest-lectures, yoga, visits, orientation programs, soft skills programs, foreign languages, role plays, additional input classes etc. are compulsory.
· You have to report to your respective classroom for your lectures at least 5 to 10 minutes before the session starts in order not to disturb the faculty and students, who are already in the class.
Campus:
· You will have to wear your I-card in College / Institute at all times.
· You will maintain strict discipline as per the direction of competent authorities as well the organizational authorities, Head of the Institution / College & Department of Education.
· You can access our Internet Lab and Library in the campus before and after your classes as per the time table displayed. You may use the Wi Fi facility provided in the campus.
· It is necessary to have your Library Card with you, when you are using Library / Reading room in the campus,
· It is mandatory to keep silence, maintain hygiene, and cleanliness in the campus.
· Incase of damage to property or equipments of the Institute by you, you will be liable for fine (full cost recovery) as per the norms of the Institute / College.
· Ragging, smoking, use of mobiles, consumption of tobacco, consumption of alcoholic drinks / drugs is strictly prohibited in the campus, hostel and vicinity of the campus. Stringent actions will be taken against those who will indulge in such activities.
· You will abide by the rules and directions of the Institute / College for dress code and uniforms. Uniforms are compulsory during all classes, seminars, guest lecturers & visits. College uniform & wearing of Id card is mandatory on all days when you are in campus.
· You should not indulge in thefts, mal-practices in exams and tests, sexual mis-conducts inside or outside the Institute / College. In case of violation of norms, subordinations shown to the authorities or any other offences, the students will be liable for punishment as per the norms of the Institutes local competent authority / Department of Education.
· You will not carry any valuables like mobile/ jewellery / laptop etc. in the institute/college campus. In case you carry such items, it shall be entirely at your own risk and responsibility.
· As per the rules and regulations of the competent authority, use of mobile phones in the Institute/College campus is banned. Do not bring mobile phones in the campus. It shall be entirely at your own risk and responsibility.
· You will lock and park your vehicle properly at the designated place at your own risk.
· You will not indulge in any kind of wrong social sites & will follow all the rules & regulation of the Information Technology policies. Strict action will be taken against the Students and Parents if found so.
· It is your responsibility to read notices on the notice boards for the latest activities / instructions by the Institution/ College.
· You will bear moral, ethical & proper conduct during your tenure at Suryadatta Group of Institutes.
· Students will reach college on time and will not go out until the classes are not over.
· Students will directly go my residence / classes as per my schedule after my college hours.
· Students should to check the notice board on daily basis for any important updates.
· Kindly avoid wastage of water & electricity.
Hostel:
· Hostels, paying guest, rented accommodation are situated in the vicinity of the campus. You will have to follow all the rules and regulations of the hostels / paying guest / rented accommodation authorities / Land of Law.
· Hostel accommodation allotment will be done by the authorities of the institute / college based on the availability and on first come first serve basis. Change of hostels / accommodation will not be allowed in any case.
· Do not carry any valuables like mobile/ jewellery / laptop / excess cash etc. in the hostel. In case you carry such items, it shall be entirely at your own risk and responsibility.
· Surprise visits will be made in the Hostel. Please note that Surprise visit staff will not be responsible for any kind of theft / loss / damage of your valuables.
· Students must inform their local / permanent residence address and contact details to the institute authorities at the time of admission. In case of change of address and contact details, the same must be immediately communicated to the institute, otherwise the communication / information sent on the available address will be treated as final.
· You will follow all the rules and regulations of the hostels and institute. Consequences arising due to breaking of rules shall be entirely yours. You will not indulge in any unlawful, unethical & socially indecent, and unacceptable activities in or outside the College / Institute and hostels. If found so, you will be liable for punishment as per the rules of competent authority.
· If any student is found playing, fiddling or damaging the CCTV Camera or any other asset's of Institute's Hostel, it will be considered as wrong intention of the student or he want to do something wrong in the hostel.
· All students are hereby informed that, if they find anyone doing above they have to report the incident immediately to the administration department along with written application. If you don't inform then you will be solely responsible for any mishap / incident happening in the hostel.
· If any banned / illegal items are found to be kept in the rooms of institute's hostel (knowingly or unknowingly), room inmates will be considered as totally responsible for it & fine of Rs. 5,000/- will be Charged .
· For any damage / tempering / loss found on any floor to the assets of institute's hostel (electricity wiring, CCTV cameras, electricity fittings etc.), all the students in the hostel will be fined Rs. 1,000/- each. No arguments, comments will be entertained.
· Fine of Rs. 5,000/- will be charged against- if any electrical appliances (Iron, Hot Plate, Kettle, Hair Straighter etc.) are found in the room, Misbehaviors, Noise, etc. Arguments, comments will not be entertained.
Academics:
· You are not allowed to undertake any type of jobs (fulltime / part time) - at the cost of your health, attendance, academics.
· You will maintain your own records & personal file about admission, fee receipt, prospectus, industry visit reports, guest lecture notes etc.
· You will have to take permission in writing from the concerned Director of the Institution / College for leave. If you leave without permission, you will be liable for punishment and regular absenteeism without informing may lead to cancellation of admission.
· You are required to submit assignments, appear for Internal Exams, Field Work, Project etc. as per the stipulated time and norms of the course and the Institute / College subject to satisfactory attendance requirements. Please refer to the respective Institute's / College notice boards for schedules.
· All students must complete their home work / assignments given by the faculty and submit the same before deadline date.
· College conducts various co curricular, cultural and extracurricular activities in the college round the year and your participation in the same is mandatory for your overall holistic development.
Other Rules & Regulations:
· The Institute offers Industrial visits, training, field works, Seminars, Conferences, Yoga, Meditation in the premises and outdoor training camps for overall development. You are expected to make full use of these activities and observe rules and regulations, discipline and safety requirements. Although the institute arranges these activities, you will attend the same and take utmost care and follow all rules and regulations.
· You have to submit the Medical certificate periodically from the certified Doctor.
· The Institute arranges industrial visits. Candidates will be nominated for these visits based on attendance, behavior, compliance for various assignments and various academic activities, etc.
· The Institute / College reserve the right to amend, modify and change the norms, rules & regulations from time to time.
· I understand that Suryadatta Group of Institutes reserves the right to amend, modify and change the rules and regulations for smooth functioning and for the overall interest of the students and the Institution / College.
· Full rights are reserved with the Director / Principal / Management / Dept. of Education to take action against the students in case of violation of the Rules & Regulations.
· In case of disputes, the decision of the Director / Principal of the respective Institute / College shall be treated as final and binding.
· For your own safety, kindly follow all the traffic rules of the competent authorities, wear helmet & carry all the required documents.
· We suggest you not to use smart phones in college to avoid usages of social media and wasting your valuable time.
· Students should not take any sort of eatables in the classroom and should not throw papers, empty bottles in the campus premises / classroom. Students should abide by the Clean India Green India Mission.
· While leaving the classroom, it is the duty of the students to close the windows, switch off the fans and lights etc. arrange the chairs properly and then leave the classroom.
· Students will ensure that their classmates / friends attend all the lectures and not waste their valuable time in doing non value added activities.
· Students will ensure that their classmates / friends are following all the rules and regulations and discipline laid down by the competent authorities and by the College.
· Students should undertake to collect all original / relevant documents from the college within a span of 3 months from the date of completion of the course.
· Students also undertake that the college will not be held responsible for any loss of my documents etc. Incase Students don't collect the same within the stated period after completion of the course.
· Parents should interact with their ward on daily basis regarding their home work / assignments, feedback regarding the cocurricular and extra curricular activities, academics, etc.
Students who are staying as PG / on rented flats / with relatives etc. have to inform admin department with their local gurandian details and incase of any change in address / contact numbers etc. the same should be updated immediately to the concered authorties.
Suryadatta Students should abide by the rules & regulations during the course till the time of completion period laid by the Competent Authorities & Management.

If you want to excel as an academician, are highly ambitious, wish to be counted among the distinguished Directors, Deans, Faculty and/or research scientists globally, and are looking for an opportunity – then SIMCEM is the place to be !
SIMCEM follows a flat and professional organization structure where creativity, passion for excellence and commitment are valued. We take the effort to incubate and nurture creativity of our people and allow them to blossom.
We hire people who are passionate about what they do, and who live our brand pillars of accepting no limits, thinking alternatively, and doing what they love. Our employees are from diverse backgrounds, talents and experiences. They are encouraged to think independently and yet share an insight into cross-functional collaboration! There is a commitment to delivering quality results, and the desire to keep growing professionally. So whether you're looking for an internship, post graduate opportunities, or a job opening to progress your professional career, at SIMCEM you can shape your own career growth path.
Apply Now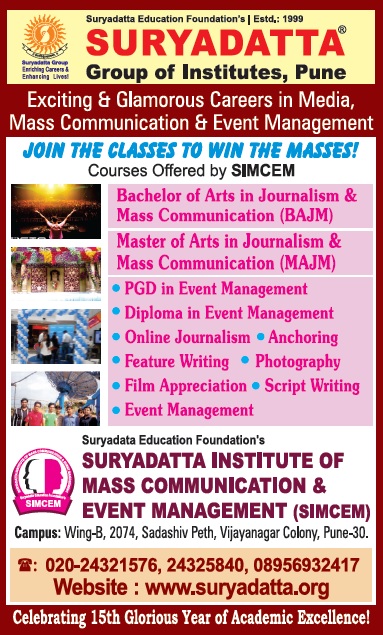 Graduate from any discipline from recognized University (final year students awaiting results may also apply) with 50% marks in Graduation / previous year, and valid entrance test score in any one of the National Level Entrance Tests such as CMAT/XAT/CAT/MAT/ATMA or State CET.
For Details Contact: 08956932403
For Career Guidance: Call Dean Academics: 08956932401 or Email: This email address is being protected from spambots. You need JavaScript enabled to view it.
सूर्यदत्ता ग्रुप ऑफ इन्स्टिट्यूट व 'सीईजीआर'तर्फे '३६० दृष्टीकोनातून प्रभावी तंत्रज्ञानाभिमुख शिक्षण'वर वेबिनार Click here to View Details...
On the occasion of 130th birth anniversary of Dr Babasaheb Ambedkar Suryadatta Group of Institutes established study center in his name and offered Dr. Babasaheb Ambedkar Scholarship for 130 students Click here to View Details...
Prof Dr. Sanjay B. Chordia appointed as National Vice-President of CEGR. Click here to View Details...
World Records Biennale Foundation issued Certificate of Kindness to Prof. Dr. Sanjay B Chordiya, for Spreading Kindness Digitally for promoting safety against COVID-19, an initiative by WHO (World Health Organization). This persisting kindness should prolong and sustain throughout life and spread the kindness chain of positivity to one and all Click here to View Details...
Suryadatta Group of Institutes launched 'Mission Corona Eradication' to fight against COVID-19 under Suryadatta Health Bank Initiative Click here to View Details...
Prof Dr. Sanjay Chordia appointed as National Vice-President of CEGR Click here to View Details...
Blood Donation Camp was organized on 27.1.2021 bySuryadatta Group of Institutes at Bavdhan campus Click here to View Details...
Suryadatta Group of Institute welcomes New Year with Special children 'Jallosh 2021' celebrated in the presence of Mayor Muralidhar Mohol & Wonderboy Chaitanya Devadhe... Click here to View Details...
SGI article in newspaper Maharashtra Times Dated 07-January-2021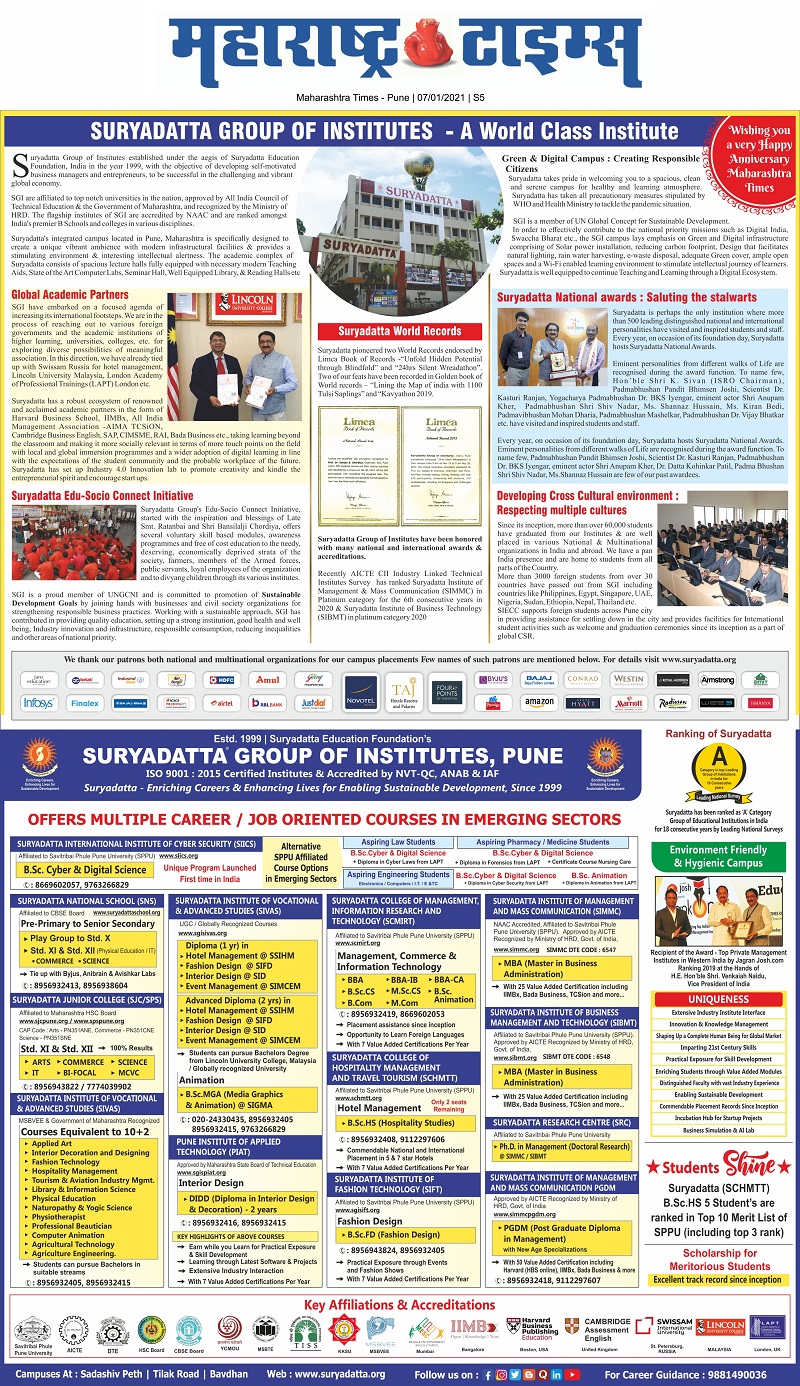 Suryadatta Food Bank given ration to the Divyang click here to view ...
SGI Coverage in Sakal Newspaper Dated 07.01.2021