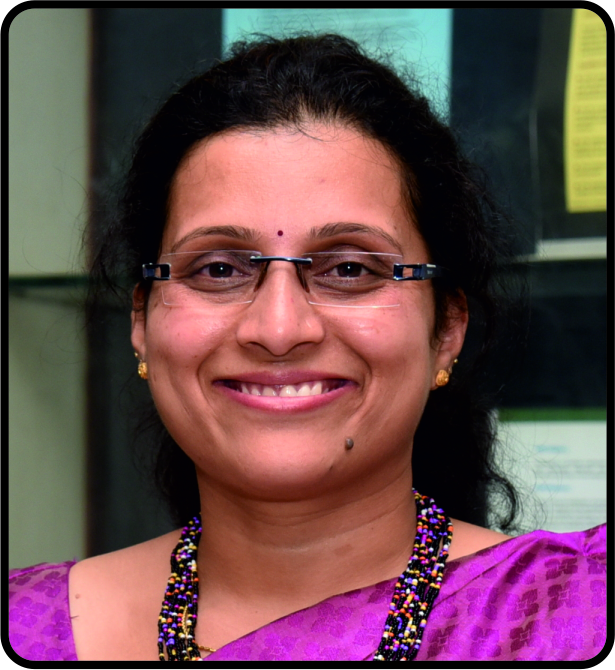 Dr Pratiksha Wable
Dr Pratiksha Wable is an experienced Professor with a demonstrated history of working in the management education & pharmaceutical industry, Dr Pratiksha Wable, spearheads the academic affairs in the capacity of Dean (Academics) at Surydatta Group of Institutes. Being the Pharma graduate with MBA in marketing & PhD in Pharmaceutical Marketing, she is a passionate teacher, coach & mentor at the core. Dr. Pratiksha has over 14 years of full-time teaching experience across varied subjects like Marketing Management, Sales & Negotiation, Business Research & Analytics. She is a Dale Carnegie® Certified Instructor. She has developed MOOC on GOOGLE Classroom on SWAYAM platform through National Resource Centre (NRC), UGC-HRDC Sant Gadge Baba Amravati University, Amravati, Maharashtra. She has published 6 research papers and case studies. She is also the member of Joint Curriculum Revision Committee for the MBA programme 2019 of SPPU. She is also a member of NIPM Pune Chapter.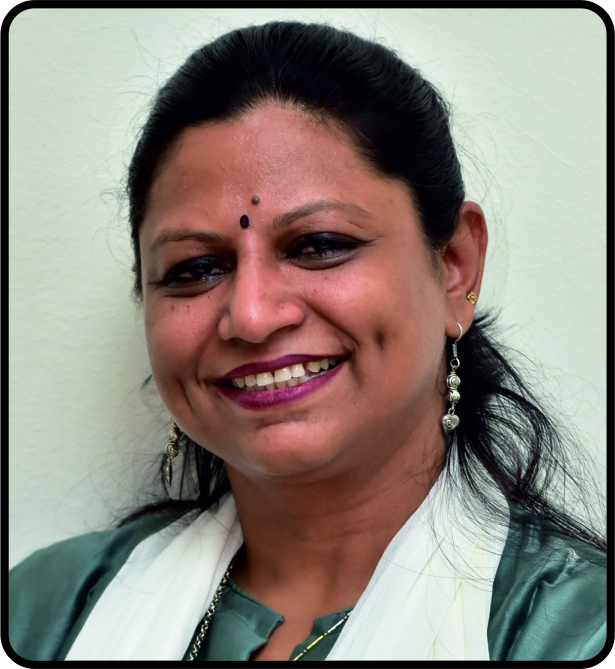 Dr. Ketaki Kulkarni
Dr. Ketaki Kulkarni is a Faculty in Human Resource Management. She is a Commerce graduate and has pursued her Masters in Personnel Management. She is a doctorate in Human Resource Management. Dr. Ketaki has over 18 years of teaching and industry experience. She has wide experience in Training, Placements and Corporate connect for more than 12 years. Her expertise is in grooming students towards their employability enhancement. She has trained students in soft skills, communication skills and interview techniques. She is also a Corporate trainer and has delivered training programs at various organizations. Dr. Ketaki was a panel member for the CII- HR & IR Conclave Committee and CII finishing school. She is also a member of ISTD Pune Chapter.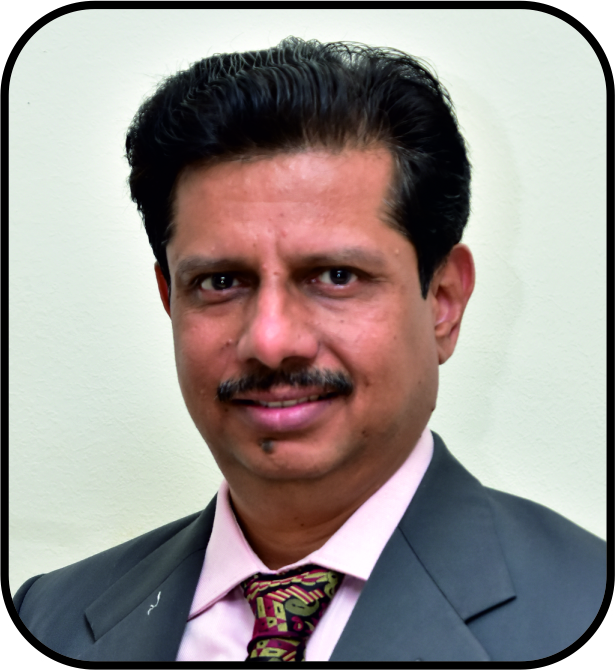 Prof. Sunil Dhadiwal
Prof. Sunil Dhadiwal is a Gold Medalist Engineer and MBA in Marketing from a reputed B-School in Pune. He has a rich experience of over 25 years in Chemical and Automotive industry at middle management and senior management positions. He has worked as a Sr. Consultant & Trainer and has headed Business for a multinational Automotive Retail Consulting company in India for 5 years. Prior to consulting, he was Sr. General Manager at Force Motors Limited, where he has worked as Head of Department for SUVs, Commercial vehicles & Agricultural Tractors in Sales & Marketing departments. He has worked at strategic positions and has headed Business Process Reengineering activity at Force Motors Ltd. He has also headed Exports for MAN Force Trucks Pvt. Ltd. He has travelled extensively to all geographies in India and various countries internationally for his work. He teaches strategic management, Sales & Marketing, Rural & Agri Business Management related subjects and is a mentor to students. He is a qualified trainer and faculty for AIMA Business Simulation Games and Innovation lab. He has conducted Faculty Development Programs (FDP) and Management Development Programs (MDPs) for various organisations.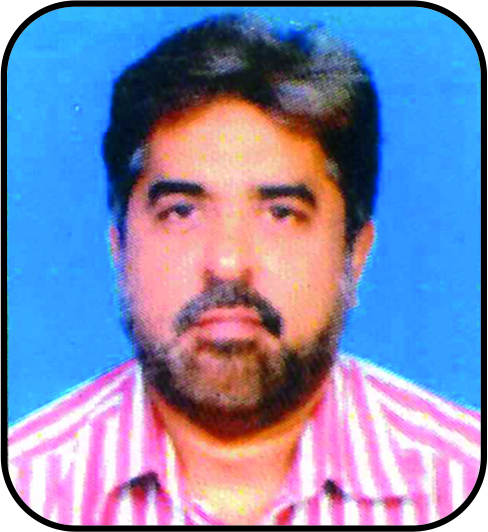 Dr. Abbas Lokhandwala
Dr. Abbas Lokhandwala has over 3 decades of academic & Research experiences. He has published 30 research paper & authored 13 Research Books. He has presented 58 Paper in International & National & state level conferences and seminar. he has win awarded best teachers by PMC, NCERT & commonwealth vocational university. 9 students have been awarded PhD under his guidance's. His core teaching areas are business administration, Accountancy & Cost and works Accountancy.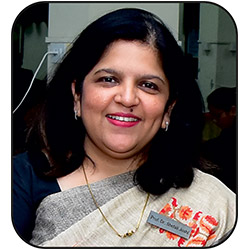 Dr. Shefali Joshi
Dr. Shefali Joshi having Doctorate of Philosophy and DHMCT is an alumnus of the 1994 batch from the Maharahtra State Institute of Hotel Management & Catering Technology, Pune (former FCI)She has a vast experience of around 23 years, both in Industry (Taj Group of Hotels, Mumbai) as well as Academics including worked as Training and Placement coordinator for almost 16 yrs. She has been handling subjects like Food Production, Accommodation and Marketing Management. With her vast experience, She decided to impart some of her profound knowledge to future Hospitality Management graduates from premier and leading hospitality Institute, i.e Suryadatta College of Hospitality Management and Travel Tourism, Pune. She hopes to motivate students to become great leaders in the world of hospitality.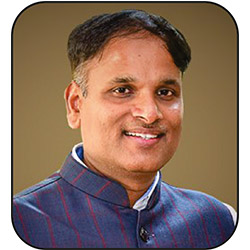 Prof. Ajit Shinde
Prof. Ajit Shinde master degree holder in interior designing and persuing my PHD. He is having industrial experience of 19 years and teaching experience of 18 years. He can teach almost all the subjects in design field. He is a member of Indian institute of interior designers. He believes that creativity and aesthetic sense of designing various spaces keeping in mind different trends and requirements is a need of ideal designing. He ensure that college life here would be a memorable experience of lifetime.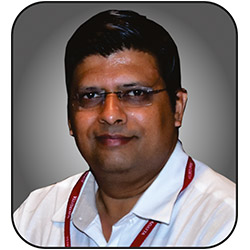 Mr. Mandar Diwane
Mr. Mandar Diwane is a Interior Designer with 19 years of professional experience & over 16 years of teaching experience. His teaching subjects are Interior Design, Interior Construction, Interior Graphics, Theory of Materials. He believes in innovative teaching methods and quality education coupled with imaginative activities. He has been appointed as Controller for MSBTE Exams for the past 5 years, Question paper setter for Interior Design and Interior construction subjects.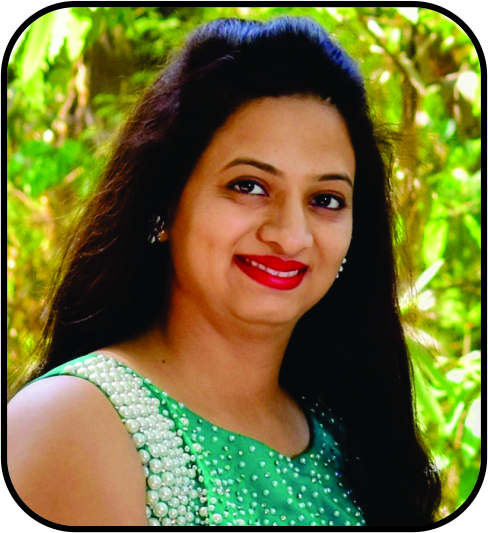 Mrs. Renuka Ghospurkar
Mrs. Renuka Ghospurkar a HOD for Suryadatta Institute of Fashion Technology by profession and one who takes interest in learning and expressing art through fashion. Academically she is Masters in Textiles Design and Apparels Design, PGDBM in HR specialization, PGDFT and pursuing Master's in sociology. She is leading the fashion designing department at SIFT for last 9 years and have started many initiatives for benefits of students along their career. She is also a enthusiastic traveler and photographer.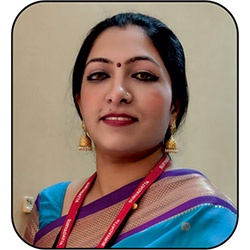 Mrs. Nutan Jadhav
Mrs. Nutan Jadhav Completed her B.Sc. in Agriculture followed by PGDBA from Symbiosis and MBA in HR from SSPU. But she found her true calling in event management. She completed her certificate in event management and now has 12 years of experience in the field. With her Natural Flair and by vivacity, she has organized various events successfully. She is a natural teacher and under her tutelage many students have been trained for a successful career in the growing field of event management.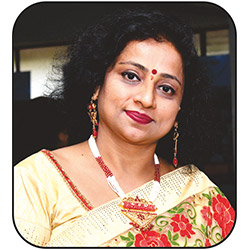 Mrs. Kiran Rao
Mrs. Kiran Rao Comes with 25 years of experience in the field of education she is an alumni of BHU from where she completed her B.Com & then went on to do her M.Com from SPPU. Along with academics, she has been a keen participant in Athletic, Sports, Dramatics, Debate, Scouts & Guides etc. She is a source of inspiration to the staff & students and believes in leading by example.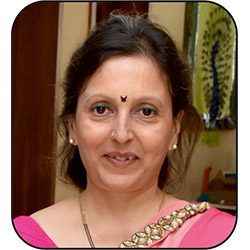 Mrs. Sheila Oka
Mrs. Sheila Oka has traveled extensively all over the world and has been educated in some of the best institutions. With an extensive background in developing and implementation of varied curricula she is a seasoned administrator and educator. She holds a postgraduate degree in history and has done MBA HR. Her Strength lies in being a successful leader and mentor. She is a creative thinker, problem solver and a long range planner. With almost 24 years of teaching experience she has always taken the initiatives for holistic growth and developments of her students.
Rules and Regulations for SGI Students
The Suryadatta Group of Institutions through experience has founded certain norms and rules for the students. These rules are mandatory to maintain the high quality of standard and discipline in the School / College / Institute.
Admission:
· Admission will be strictly as per the norms laid down by the competent authorities.
· Application form is to be filled in by the candidate in his / her own handwriting using ballpoint pen and countersigned as surety by the parents / guardians.
· It will be the responsibility of the candidate / parents to submit proper documents on the stipulated date.
· Any attempt to submit false documents, will lead to cancellation of the admission by the competent authorities of the Institute / College. If required / deemed fit, even criminal proceedings may be initiated by the management.
· Mark sheet and School leaving / College leaving certificate of Class X / Class XII and Graduation (wherever applicable) will have to be submitted in original. Attested Xerox / Photocopies of other certificates will be acceptable.
· Selected candidates will have to join the Institute / College on the stipulated date.
· Management reserves the right or refusal to admission.
· All Admissions are confirmed subject to the candidate fulfilling all the prescribed eligibility criteria as decided by the competent authorities and payment of requisite fees.
· Fulfilling the eligibility criteria in itself does not assure admission to a course. The final decision to admit rest with the Institute / College.
Fees:
· Fees once paid will not be refundable under any circumstances.
· Fees is payable by Cash / D.D. / Bank Transfer / Card Swipe only.
· Full fees are to be paid before joining the Institute. Once registration for admission is done, change of course / transfer / cancellation will not be allowed under any circumstances.
· Once admission is confirmed and course has commenced, you are liable to pay the entire course fee as per the schedule given to you. In case of delay, late fees as applicable, shall be charged.
· On request for cancellation of admission, you are liable to pay the entire course fees.
· In case of transfer of course (before 2 months from commencement of course), you will have to bear the charges of Rs. 10,000/-. Decision of the respective Directors will be final in this regard.

Attendance:
· You are expected to attend all the classes regularly.
· You have to attend all the program, seminars and events conducted by the College / Institute.
· 90 % attendance is mandatory. 10 % is exempted to meet exigencies. If 80 % attendance is not achieved at the semester / term end, you will not be permitted to appear for the examination.
· Attending all the seminars, group-discussions, visits, work-shops, presentations, guest-lectures, yoga, visits, orientation programs, soft skills programs, foreign languages, role plays, additional input classes etc. are compulsory.
· You have to report to your respective classroom for your lectures at least 5 to 10 minutes before the session starts in order not to disturb the faculty and students, who are already in the class.
Campus:
· You will have to wear your I-card in College / Institute at all times.
· You will maintain strict discipline as per the direction of competent authorities as well the organizational authorities, Head of the Institution / College & Department of Education.
· You can access our Internet Lab and Library in the campus before and after your classes as per the time table displayed. You may use the Wi Fi facility provided in the campus.
· It is necessary to have your Library Card with you, when you are using Library / Reading room in the campus,
· It is mandatory to keep silence, maintain hygiene, and cleanliness in the campus.
· Incase of damage to property or equipments of the Institute by you, you will be liable for fine (full cost recovery) as per the norms of the Institute / College.
· Ragging, smoking, use of mobiles, consumption of tobacco, consumption of alcoholic drinks / drugs is strictly prohibited in the campus, hostel and vicinity of the campus. Stringent actions will be taken against those who will indulge in such activities.
· You will abide by the rules and directions of the Institute / College for dress code and uniforms. Uniforms are compulsory during all classes, seminars, guest lecturers & visits. College uniform & wearing of Id card is mandatory on all days when you are in campus.
· You should not indulge in thefts, mal-practices in exams and tests, sexual mis-conducts inside or outside the Institute / College. In case of violation of norms, subordinations shown to the authorities or any other offences, the students will be liable for punishment as per the norms of the Institutes local competent authority / Department of Education.
· You will not carry any valuables like mobile/ jewellery / laptop etc. in the institute/college campus. In case you carry such items, it shall be entirely at your own risk and responsibility.
· As per the rules and regulations of the competent authority, use of mobile phones in the Institute/College campus is banned. Do not bring mobile phones in the campus. It shall be entirely at your own risk and responsibility.
· You will lock and park your vehicle properly at the designated place at your own risk.
· You will not indulge in any kind of wrong social sites & will follow all the rules & regulation of the Information Technology policies. Strict action will be taken against the Students and Parents if found so.
· It is your responsibility to read notices on the notice boards for the latest activities / instructions by the Institution/ College.
· You will bear moral, ethical & proper conduct during your tenure at Suryadatta Group of Institutes.
· Students will reach college on time and will not go out until the classes are not over.
· Students will directly go my residence / classes as per my schedule after my college hours.
· Students should to check the notice board on daily basis for any important updates.
· Kindly avoid wastage of water & electricity.
Hostel:
· Hostels, paying guest, rented accommodation are situated in the vicinity of the campus. You will have to follow all the rules and regulations of the hostels / paying guest / rented accommodation authorities / Land of Law.
· Hostel accommodation allotment will be done by the authorities of the institute / college based on the availability and on first come first serve basis. Change of hostels / accommodation will not be allowed in any case.
· Do not carry any valuables like mobile/ jewellery / laptop / excess cash etc. in the hostel. In case you carry such items, it shall be entirely at your own risk and responsibility.
· Surprise visits will be made in the Hostel. Please note that Surprise visit staff will not be responsible for any kind of theft / loss / damage of your valuables.
· Students must inform their local / permanent residence address and contact details to the institute authorities at the time of admission. In case of change of address and contact details, the same must be immediately communicated to the institute, otherwise the communication / information sent on the available address will be treated as final.
· You will follow all the rules and regulations of the hostels and institute. Consequences arising due to breaking of rules shall be entirely yours. You will not indulge in any unlawful, unethical & socially indecent, and unacceptable activities in or outside the College / Institute and hostels. If found so, you will be liable for punishment as per the rules of competent authority.
· If any student is found playing, fiddling or damaging the CCTV Camera or any other asset's of Institute's Hostel, it will be considered as wrong intention of the student or he want to do something wrong in the hostel.
· All students are hereby informed that, if they find anyone doing above they have to report the incident immediately to the administration department along with written application. If you don't inform then you will be solely responsible for any mishap / incident happening in the hostel.
· If any banned / illegal items are found to be kept in the rooms of institute's hostel (knowingly or unknowingly), room inmates will be considered as totally responsible for it & fine of Rs. 5,000/- will be Charged .
· For any damage / tempering / loss found on any floor to the assets of institute's hostel (electricity wiring, CCTV cameras, electricity fittings etc.), all the students in the hostel will be fined Rs. 1,000/- each. No arguments, comments will be entertained.
· Fine of Rs. 5,000/- will be charged against- if any electrical appliances (Iron, Hot Plate, Kettle, Hair Straighter etc.) are found in the room, Misbehaviors, Noise, etc. Arguments, comments will not be entertained.
Academics:
· You are not allowed to undertake any type of jobs (fulltime / part time) - at the cost of your health, attendance, academics.
· You will maintain your own records & personal file about admission, fee receipt, prospectus, industry visit reports, guest lecture notes etc.
· You will have to take permission in writing from the concerned Director of the Institution / College for leave. If you leave without permission, you will be liable for punishment and regular absenteeism without informing may lead to cancellation of admission.
· You are required to submit assignments, appear for Internal Exams, Field Work, Project etc. as per the stipulated time and norms of the course and the Institute / College subject to satisfactory attendance requirements. Please refer to the respective Institute's / College notice boards for schedules.
· All students must complete their home work / assignments given by the faculty and submit the same before deadline date.
· College conducts various co curricular, cultural and extracurricular activities in the college round the year and your participation in the same is mandatory for your overall holistic development.
Other Rules & Regulations:
· The Institute offers Industrial visits, training, field works, Seminars, Conferences, Yoga, Meditation in the premises and outdoor training camps for overall development. You are expected to make full use of these activities and observe rules and regulations, discipline and safety requirements. Although the institute arranges these activities, you will attend the same and take utmost care and follow all rules and regulations.
· You have to submit the Medical certificate periodically from the certified Doctor.
· The Institute arranges industrial visits. Candidates will be nominated for these visits based on attendance, behavior, compliance for various assignments and various academic activities, etc.
· The Institute / College reserve the right to amend, modify and change the norms, rules & regulations from time to time.
· I understand that Suryadatta Group of Institutes reserves the right to amend, modify and change the rules and regulations for smooth functioning and for the overall interest of the students and the Institution / College.
· Full rights are reserved with the Director / Principal / Management / Dept. of Education to take action against the students in case of violation of the Rules & Regulations.
· In case of disputes, the decision of the Director / Principal of the respective Institute / College shall be treated as final and binding.
· For your own safety, kindly follow all the traffic rules of the competent authorities, wear helmet & carry all the required documents.
· We suggest you not to use smart phones in college to avoid usages of social media and wasting your valuable time.
· Students should not take any sort of eatables in the classroom and should not throw papers, empty bottles in the campus premises / classroom. Students should abide by the Clean India Green India Mission.
· While leaving the classroom, it is the duty of the students to close the windows, switch off the fans and lights etc. arrange the chairs properly and then leave the classroom.
· Students will ensure that their classmates / friends attend all the lectures and not waste their valuable time in doing non value added activities.
· Students will ensure that their classmates / friends are following all the rules and regulations and discipline laid down by the competent authorities and by the College.
· Students should undertake to collect all original / relevant documents from the college within a span of 3 months from the date of completion of the course.
· Students also undertake that the college will not be held responsible for any loss of my documents etc. Incase Students don't collect the same within the stated period after completion of the course.
· Parents should interact with their ward on daily basis regarding their home work / assignments, feedback regarding the cocurricular and extra curricular activities, academics, etc.
Students who are staying as PG / on rented flats / with relatives etc. have to inform admin department with their local gurandian details and incase of any change in address / contact numbers etc. the same should be updated immediately to the concered authorties.
Suryadatta Students should abide by the rules & regulations during the course till the time of completion period laid by the Competent Authorities & Management.

If you want to excel as an academician, are highly ambitious, wish to be counted among the distinguished Directors, Deans, Faculty and/or research scientists globally, and are looking for an opportunity – then SIMCEM is the place to be !
SIMCEM follows a flat and professional organization structure where creativity, passion for excellence and commitment are valued. We take the effort to incubate and nurture creativity of our people and allow them to blossom.
We hire people who are passionate about what they do, and who live our brand pillars of accepting no limits, thinking alternatively, and doing what they love. Our employees are from diverse backgrounds, talents and experiences. They are encouraged to think independently and yet share an insight into cross-functional collaboration! There is a commitment to delivering quality results, and the desire to keep growing professionally. So whether you're looking for an internship, post graduate opportunities, or a job opening to progress your professional career, at SIMCEM you can shape your own career growth path.
Apply Now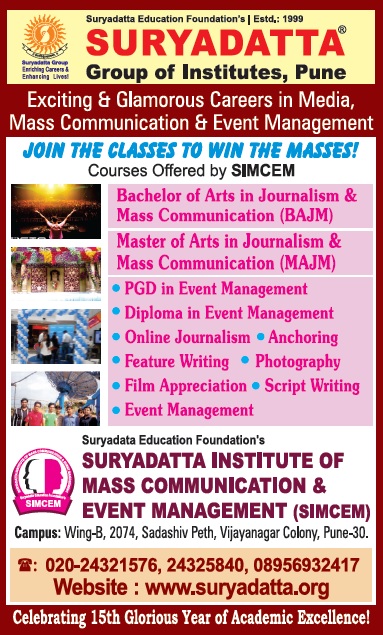 Graduate from any discipline from recognized University (final year students awaiting results may also apply) with 50% marks in Graduation / previous year, and valid entrance test score in any one of the National Level Entrance Tests such as CMAT/XAT/CAT/MAT/ATMA or State CET.
For Details Contact: 08956932403
For Career Guidance: Call Dean Academics: 08956932401 or Email: This email address is being protected from spambots. You need JavaScript enabled to view it.
SIMCEM Campus
Wing B, 2074, Sadashiv Peth, Vijaya Nagar Colony, Pune-30 Maharashtra, India.
Phone Nos.:
For Admission: 020 - 24325840 | 24321576 | 08956932400 | 08956932417
For Career Guidance: 08956932401 | 09763266829
E-mail: This email address is being protected from spambots. You need JavaScript enabled to view it.
Fax: +91 20 67901333
Dear Sir and Madam,
Due to unavoidable Circumstances We have to Postpone our 16th Dec. 2017 Annual Fashion Show to next Saturday on 23rd Dec. 2017.
Regret Inconvenience
Entry Passes Tickets Time and Venue etc will remain the same and will be carry forwarded for the show on 23rd Dec. 2017 between 5 pm to 9pm.
Kindly Grace the Occasion With Your Esteem Presence.


---
"La Classe Annual Runway Show 2017"
New Style Innovation
Architecture | Bio- Mimic | Synthesis
Suryadatta Institute of Fashion Technology (SIFT) organising 7th Annual fashion show on 16th December, 2017, Saturday at 5.00 pm in Bavdhan Campus with top models of India.Every year Suryadatta organises annual fashion show to showcase talent of the students. for more details click here..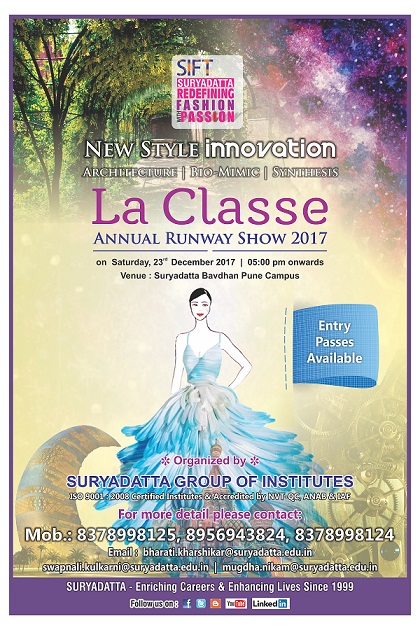 For Passes contact to 8378998125, 8956943824, 8378998124.
____________________________________________________________________________________________________________________________________
---
Admissions open for Academic Session 2017-18
For more details Please contact
Centre Head: 020 24325840 / 8956932417
____________________________________________________________________________________________________________________________________

Summer Youth Summit 2017 at Suryadatta Group of Institutes Bavdhan, Pune for more details click here..