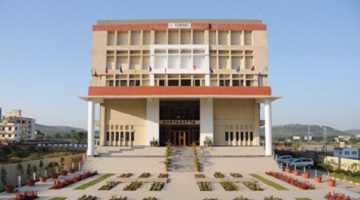 Campus Comprises of
Classrooms with modern teaching aids installed in each of the classroom
Tutorial rooms for mentoring, student's activities, presentations etc.
Computer / Internet Labs
Mobile Lab / Ads Lab
Knowledge Resource Center with rich collection of self-learning tools such as CD's, e-journals, annual reports etc.
Seminar halls / Conference Hall / Auditorium / Amphitheater with latest audio visual facilities
Incubation Center
Entrepreneurship Cell / Research Center
Other facilities such as Indoor and Outdoor Games, Gym, Cafeteria, Conference Hall, Seminar Hall, Yoga & Meditation Hall etc.
The overall atmosphere on the campus is distinguishable by serenity, which is conducive for intellectual pursuits.The overall atmosphere on the campus is distinguishable by serenity, which is conducive for intellectual pursuits.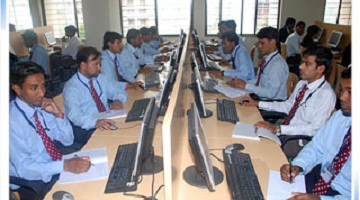 Computing Facilities
Computing facilities for the students include well equipped labs; a state - of - the - art network connects every corner of the Institutes, high-speed servers running on a variety of platforms to suit all kinds of requirements to support the entire network. A 2mbps dedicated optic fiber leased line and Wi-Fi hotspots enable round the clock internet connectivity on the campus. The computer facilities include 10 computer labs which consist of IBM servers and more than 600 advanced computer systems, software for various applications such as Microsoft Campus License, Windows 2008 Server, Windows XP / Vista, Visual Studio net with LSDN, Tally, Corel, and Photoshop etc. Campus has Wi-Fi facility for students where the students and faculty remain connected all the time.

The other software specifically useful for management students includes Peach Tree (Finance Management Software), Marketing Plan Pro (Marketing Management Software), Business Plan Pro (Business Planning Software), Employee Scheduling (HR Software), Statistical Package of Social Science (SPSS) etc.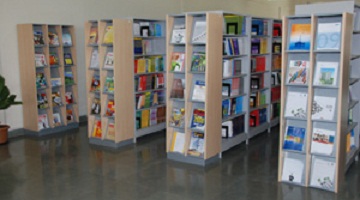 Knowledge - Resource Center
In addition to regular text books, reference books, the library provides access to a wide range of information sources that include leading national and international business periodicals in addition to an impressive collection of business databases, corporate annual reports and CDs, profiles of leading national and transnational organizations, leading national magazines, etc. The library is fully computerized and accessible on the campus LAN and operates on specialized library software. The user-friendly package facilitates issue and return of books, online access to the catalogue, and reservation of books. The library has adopted the latest information technologies like CD, DVD, multimedia kits, barcode scanners and text and graphic scanners for effective use of the library services.

The library has a wide range of resources. It includes text books, reference books, electronic databases, large collection of videocassettes, photograph albums, CDs and subscription of newspapers etc. Access to various e-journals & online database such as different articles, abstracts and company profiles is being provided to the students and faculty members. This center helps to develop research capabilities and entrepreneurship skills amongst the students.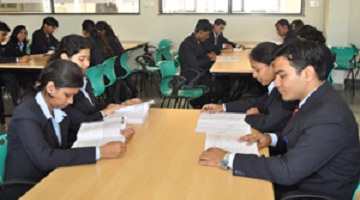 Intellectual Capital
Suryadatta believes in offering contemporary education to their students. Faculty members at Suryadatta, ensures that the students get the best of the inputs so as to create a foundation for successful career. A well-qualified and experienced core faculty members at Suryadatta are academicians and practitioners from the Industry.

Suryadatta faculty members have:
Rich experience both in academics as well industry
Research background
Global exposure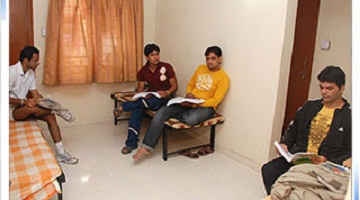 Hostel
Separate boys and girls hostels are available in the vicinity of the campus. Decent and affordable boarding facilities are available in abundance.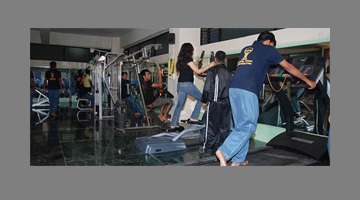 Recreational Facilities
Other facilities such as Indoor Games, Gym, Cafeteria, Conference Hall, Seminar Hall, Yoga & Meditation Hall etc.
Scholarships to meritorious students
Bank loan facility